Trying to be a better human, and help others do the same.
Who's also a people-person who finds himself in front of the computer way too often.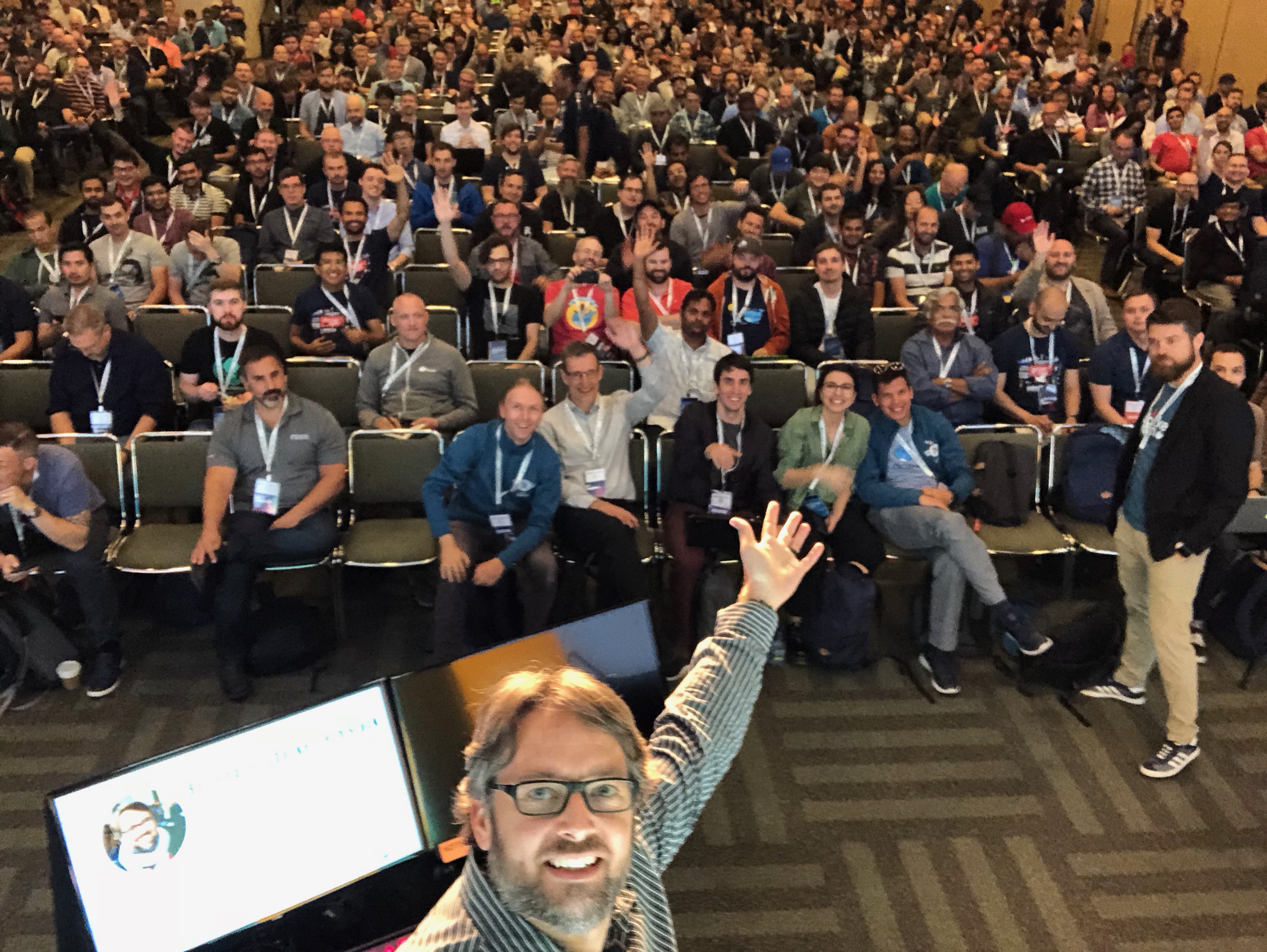 Hey, thanks for stopping by. I'm an independent DevOps and cloud native course creator, trainer, speaker, consultant, and open source volunteer working from Virginia Beach, USA
I teach courses on Docker and Kubernetes technologies that you can find here.
I speak and workshop at conferences. See where I'll be next.
Got questions? bret@bretfisher.com or join my Discord community of DevOps fans.
I volunteer as a Docker Captain. Part of the inaugural cohort of captains in 2016. Received the inaugural "Tip of the Hat" award at DockerCon EU 2018.
👉 I got started 30 years ago in IT because I like to help others. That's still what drives me. 🥃
I'm obsessed with containerizing any app I see, and I'll likely talk your ear off about it next time we meet.
Always looking for new adventures.
Current favorite quote:
"I fight for the user." -Tron
When not working, I CrossFit, geekout in the awesome local dev community http://757dev.org, hangout in my neighborhood at the Virginia Beach Oceanfront and ViBe District, and travel with my Wife. We spend our time trying to figure out how to "live deliberately". Say hi: @BretFisher or bret@bretfisher.com