This issue is brought to you by... MEMBERS! You can support all my free content and also get benefits at bretfisher.com/members
🗓️ What's new this week
🔴 Live Q&A show: AWS containers with Corey Quinn (Ep 214)
This week, Matt and I welcomed Corey Quinn on the show. We talked about AWS and containers. Corey writes the Last Week in AWS email newsletter, YouTube channel, and podcast in which he makes fun of the goings-on within Amazon's cloud ecosystem. By day he fixes horrifying AWS bills at the Duckbill Group.
🚀 Podcast
Ep 130: Contribute to Kubernetes - learn by doing
We are releasing a podcast this week. Chad Crowell, author of the book Acing the Certified Kubernetes Administrator Exam, joined me and Matt to walk through how you can contribute to Kubernetes open source. Chad started the kubeskills.com community and podcast to focus on learning Kubernetes by doing.
Chad shows off many resources and steps to help your first issue or pull request go smoothly. He's convinced me that the maturity of the community and the diversity of the projects makes it a great place to get started with contributing to open source. Enjoy!
👨‍💻 What I'm working on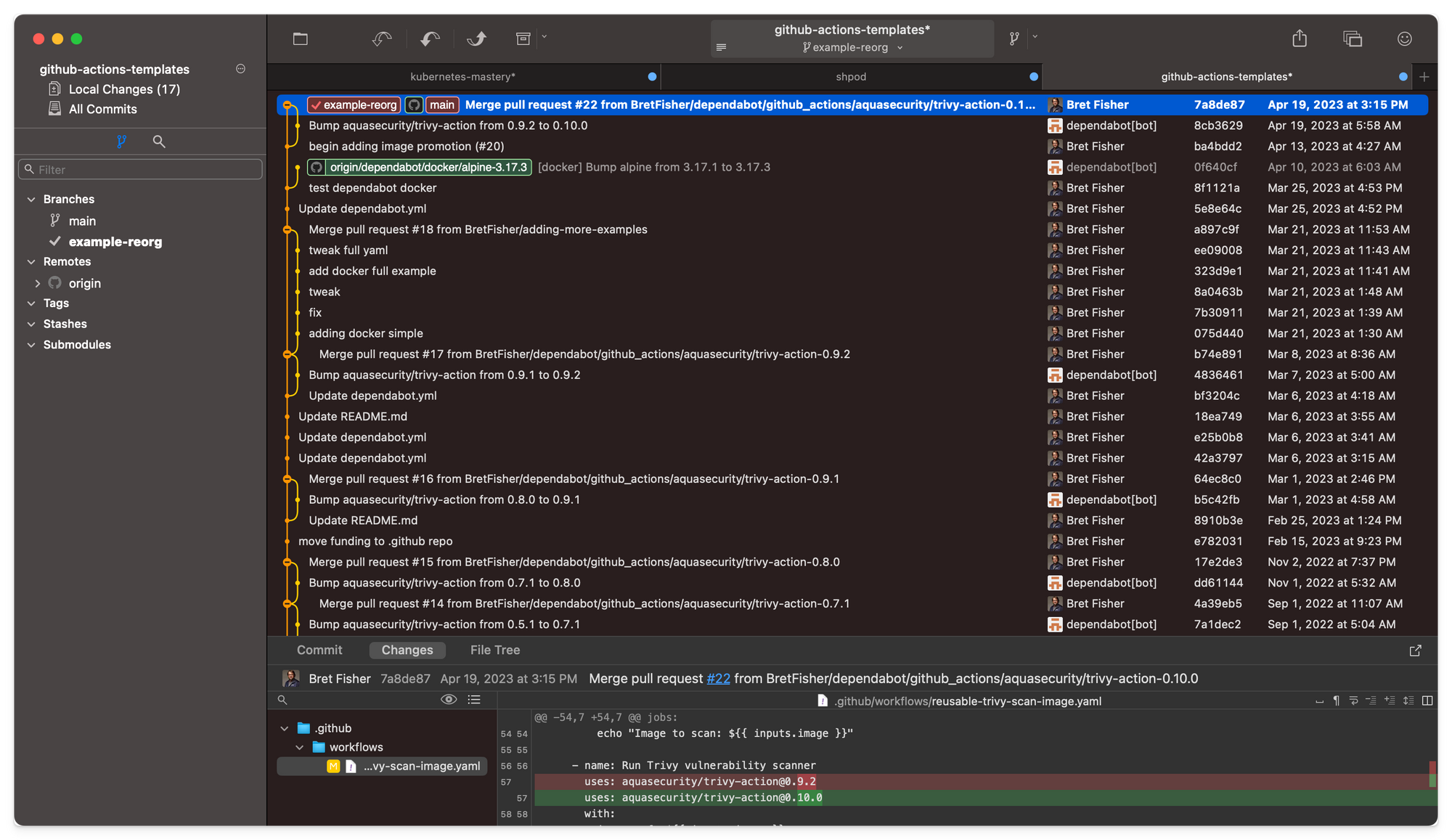 I'm still learning Git, over a decade later...
Article: Git Good - The magic of keeping a clean Git history by Chris Manson
This is a fantastic (long) article about day-to-day git use and how to use rebasing, cherry-picking, and more. Points I took away from it:
The concept of "if you don't use git on the command line then you're not a real developer" needs to die (I agree 100%)
Fork is a fantastic git GUI (I've tried a lot of them and come back to Fork)
His videos in the article taught me how to do advanced rebases and cherry-picking in a GUI. IT LOOKS SO EASY NOW!
I'm tired of looking up my git notes (or using Oh Shit, Git!?!) for how to use advanced commands, and getting things wrong and having to start over. Chris made me realize I should just stop trying after a decade of failing to remember the advanced CLI, and just do it all in Fork, which I continue to find little cool things it can do.
🙌 Next big thing
We've opened enrollment for our next cohort of my GitOps and Automation live course. Get details and sign up here.
🐦 Tweet of the week
I hope everyone who went to KubeConEU had a blast and learned a lot. The Photoshop below makes you think I did too, but I wasn't able to be there.🤷🏻‍♂️ 😂 I look forward to seeing my friends and colleagues at KubeConNA in Chicago in November.
👀 In case you missed it
(headlines from last week's newsletter that you can skip if you already read it)
🔴 Live show: Cloud Native DevOps: Live AMA (Ep 213), Apr 27, 2023
Docker Compose Sync (Alpha)
I'm excited about a new experimental feature of Compose, which I'm calling "compose sync". Read about it, or watch my short below.  I think it's gonna remove the need for bind-mounts during development and fixes a performance issue we've had on macOS (and sometimes Windows).
Kubernetes 1.27 released
Read the announcement and summary, major removals, or go hardcore with the full changelog.
What do I care about? SeccompDefault is finally marked stable, which if you enable it (and you should) it enables the same seccomp security profile that Docker has had enabled by default for nearly a decade. This was a pet peeve of mine all along with Kubernetes disabling the default seccomp profile in the runtime. You'll see me recommending enabling it for all pods in my Default Pod Spec template repo. If you enable this 1.27 feature in node kubelet startup, you don't need this in every pod: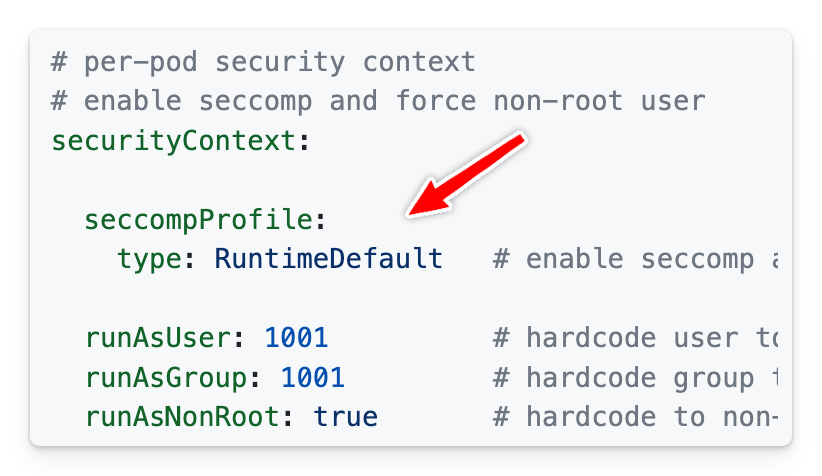 Thinking of becoming a paying member?
Have you thought about my Membership Subscriptions? You can support all my free content and also get benefits on bretfisher.com/members.
★Join my community elsewhere★
Best coupons for my Docker and Kubernetes courses
Chat with me and fellow students on our Discord Server DevOps Fans
Grab some merch at the Loot Box
Homepage bretfisher.com
Glad you're here, and I'll see ya next week 👋