😍
Thanks to today's sponsor, Veritas!
Have you thought about the potential risks to your Kubernetes cluster in this era of sophisticated ransomware? Veritas offers unparalleled resilience for stateful Kubernetes applications, providing high availability and robust data protection.
Learn how to fortify your business-critical applications with Veritas at
vrt.as/kubernetes

🗓️ What's new this week
I love going to the IRL conferences, and DockerCon last week was an awesome "reboot" (as I'm calling it) of the original container conference. I had family in town right before that conference and had to redeye back for a family wedding the day after DockerCon. To say I was exhausted this week would be an understatement. After some major sleeping in and binge-watching Ahsoka season 1 (I loved it!), it's back to the grind and some serious catching up on work. I know you know what I mean! 😬
But that didn't stop the content releases, and we had a new live show and a podcast release, and I was also a guest on a friend's podcast that you might enjoy.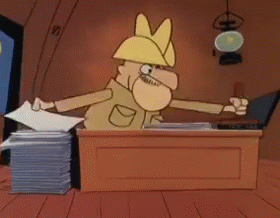 🔴 Live show: DockerCon Recap and Q&A (Ep 237)
Nirmal and I recapped all the DockerCon announcements from last week and took some questions from the live audience.
🎧 Podcast
Ep 142: Ephemeral & Preview Environments for Compose and Kubernetes
Last week we released another podcast. Nirmal and I were joined by Grayson Adkins and Josh Thurman on the show. They are co-founders of Uffizzi, an environments-as-a-service company for Docker Compose and Kubernetes.
We talked about ephemeral environments in all their forms. You might call them preview environments, developer environments, or pull release environments, which is my favorite way to use these environments-as-a-service.

But regardless of the many ways to use ephemeral environments, it's great to see a growing set of tools in the cloud native community for automating the spinning up of fresh environments with Kubernetes manifests, helm charts, or even Docker Compose YAML.
👨‍💻 How I became a full-time content creator
I was recently on my friend Kevin Griffin's new podcast to discuss how I got here. How I went from full-time IT Pro to course and content creator.
If you didn't know, Kevin and I created a tech startup in the 2010s, have both maintained and supported local meetups for over a decade, and have both run multiple businesses over the years.
If you're interested in my back story and some lessons learned, check it out! In video and audio versions:
👀 In case you missed last week's newsletter
Did you miss last week's newsletter? I summarized a lot of what I learned at DockerCon. Read it here.
---