What's new this week
🔴 Live show: Learn Kubernetes through Contributing to Open Source
Thursday Mar 9, 10am Pacific, 1800 UTC
This week Matt and I welcome Chad Crowell of KubeSkills. Chad started the kubeskills.com community and podcast. He is the author of the book Acing The CKA Exam, and through KubeSkills, helps people find fun and interactive ways to learn Kubernetes. Chad is a member of the Contributor Experience SIG of Kubernetes and has been a DevOps engineer and instructor for over five years on platforms such as A Cloud Guru and INE.
🫰Next big thing
I know I keep mentioning my next course, but there's only a week and a half 'til we go live, and it's my everyday focus right now.
Mature DevOps needs automation. Skip the pain of inventing workflows and join us in Zoom to implement my real-world templates for build-test-deploy pipelines.
Live Course: Automate K8s deploys with GitHub and Argo CD
March 20-31: 90-minute Zoom classes on M/W/F, for 2 weeks (9 hrs total)
I've been having 1:1 conversations this week with students who have signed up already and I've been learning a lot of great stuff about them and what they hope to get out of the course. Unlike my video course, there will be lots of learning from others and discussing problems and solutions in groups for this one, and I expect those interactions to be as good as the technical lab side of things.
🤑 Get your enrollment reimbursed! Many students can expense the course. Maven has templates:

🐦 Tweet of the week
For the live course, I've been updating myself on the last 6-12 months of GitHub Actions features. I'm excited to see GitHub quickly adopting all the work that sigstore, Chainguard, Docker, and many others are putting into making containers the best way to secure your supply chain:
I have monthly Live Q&As on YouTube that cause a lot of "getting started" questions, which is great, I love to help people get into DevOps, and this blog post on how to start using GitHub is a good reminder that not everyone knows it. In fact, I've had clients in the last few years that didn't have accounts. It's a thing.
I've dabbled as a programmer my whole career. I would use scripting to get my Sysadmin/Ops job done in the 90s and 2000s. I was rarely paid to program full time. I loved both the IT Pro side and the Developer side, but I came into the DevOps field identifying as a SysOps/IT Pro.
So when I answer questions around "do I need to know how to program," I can honestly answer it as a "maybe" because I wasn't a high-end dev, and you don't have to be either. There are LOTS of kinds of DevOps-oriented jobs. Many of them don't require formal programming expertise and will provide you a way to focus on the parts of the role that aren't programming. Like anything, learning new skills like development will help you better understand what the devs are asking of you.
👀 In case you missed it
(headlines from last week's newsletter that you can skip if you already read it)
We had our monthly container, cloud native DevOps AMA last week on my Live show. Some of the topics Matt & I covered with you were GitHub Next, THAT conference, Docker Desktop Alternatives, Kaniko: Build images in K8s, Docker Rootless install, and Dagger.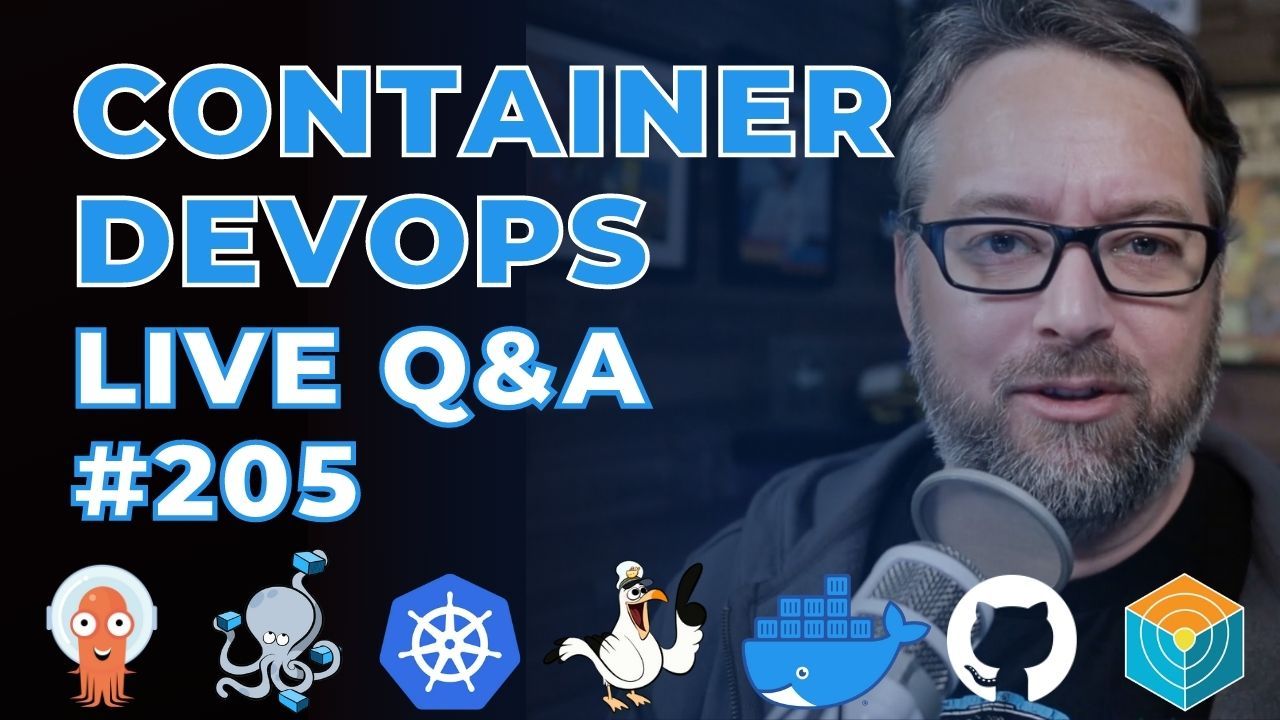 🚀 Podcast
Ep 125: Better K8s Prometheus Alerts with Robusta
We released podcast episode 125, where we talk about improving your Kubernetes alerting on Prometheus with the co-founder of Robusta, Natan Yellin.
🙋‍♂️ Where I'm hanging out in social
As a reminder, I'm no longer posting to my Facebook page. I won't miss it. I'm still on Twitter (for now) and I'm also set up on Mastodon at hachyderm.io/@BretFisher and LinkedIn. You're likely already in our Discord server, and lately, I spend way more time there as we discuss all sorts of container and DevOps topics.
Thinking of becoming a paying member?
bretfisher.com/members
★Join my community elsewhere★
Live course on CI automation and gitops deployments
Docker and Kubernetes courses
DevOps Fans
Loot Box
bretfisher.com
Glad you're here, and I'll see ya next week! 👋